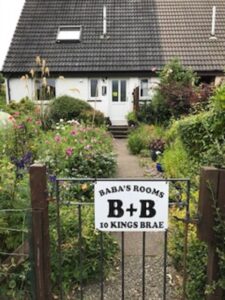 Baba's Rooms offers a warm welcome stay

.

It provides two double bedrooms with buffet and continental breakfast. Free wifi, garden with terrace and mountain views. 

To book telephone  07867885757

what three word locator: ///houseboat.jots.encoding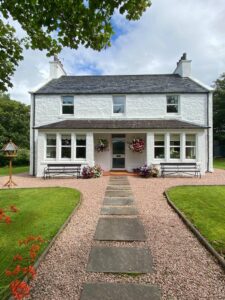 Millburn was built in 1887 on land purchased from Clan MacLeod and was owned by the same family until 2019.
Millburn is a family and pet friendly Bed and Breakfast offering two en-suite rooms sleeping three and four.  A hearty home cooked full Scottish Breakfast is available with home made vegetarian options available too.  Finish of your breakfast with our home made bread and jams.  There is free wifi, a large garden and views to the MacLeod's Tables.  There are a selection of books and maps for your use to aid your exploration of the island.
Bookings can be made via the website www.millburnskye.scot or telephone 01470 521864
what three words locator:  ///pops.fidelity.anode
The Tables Guest House



The Tables Guest House offers five comfortable and inviting bedrooms all located on the 1st floor, 4 of which are en-suite with the 5th having a separate private bathroom.  There is wifi and a conservatory for guests' use.
Bookings can be made via the website www.the-tables.co.uk
what three words locator: ///device.brambles.claps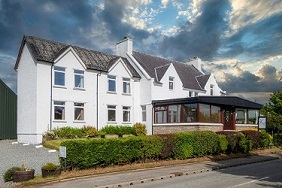 Atholl House offers the warmest of welcomes in the historic former Manse
We have created a welcoming and homely atmosphere providing high quality accommodation and relaxed dining. Our 8 comfortable en-suite rooms offer a great base from which to explore the island and a relaxing home from home to help you enjoy your stay. Your stay includes a varied continental breakfast. We also offer informal evening meals in our dining room. Our cosy lounge is a great place to unwind by the wood burning stove. Our local knowledgeable team are on hand to offer advice on walks, beauty spots and places of local interest.
Non-residents are also welcomed to our lounge, outside tables and dining room to enjoy a drink, coffee or an evening meal.
Bookings can be made via the website www.athollhouseskye.co.uk or by calling 01470 521810
what three words locator: ///waxing.minute.strongman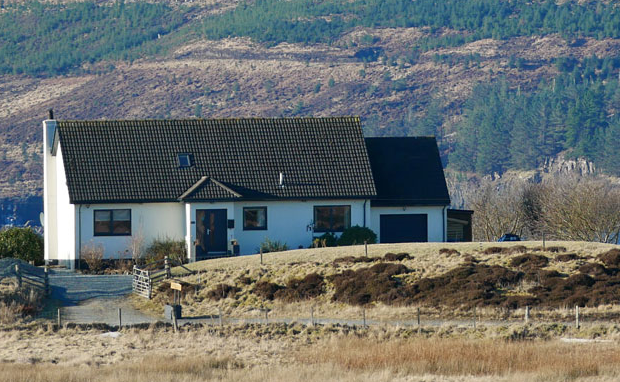 Papillon Bed & Breakfast and Self Catering
Papillon offers Bed & Breakfast with self-contained guest spaces.
New for 2023, we are delighted to offer our two new self contained guest spaces, both furnished to a high standard with everything you need for a cosy getaway and with stunning views over crofts and lochs. 
We would like to offer a warm welcome to guests staying in the Loft Space and Bed & Breakfast rooms of our family home. where you will enjoy a homely base for your time exploring the wonderful Isle of Skye. Whether you are coming for the walking, to explore the rugged wilderness or to see the sights, we have books, maps and guides to help you make the most of your time on Skye and can also provide recommendations on the best cafes and restaurants.
Bookings can be made via the website www.papillon-skye.com
what three words locator:  ///warnings.classmate.unicorns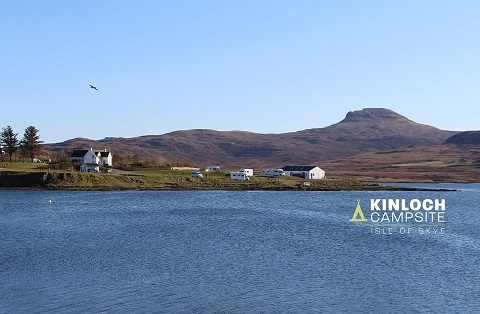 Camping for Motorhomes, Caravans and Tents
Kinloch Campsite is a friendly family-run campsite in an amazing setting on the shores of Loch Dunvegan. Located in the north west of the Isle of Skye, it is the only campsite on Skye with both a stunning waterfront location and easy access to all the services of a traditional Highland village.

The camping site is on a former croft at the head of scenic Loch Dunvegan and is overlooked by the  MacLeod'ds Tables, two distinctive flat topped hils that dominate the skyeline.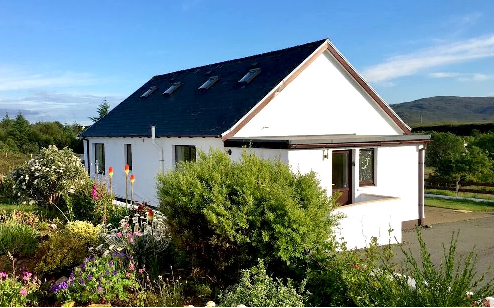 Skye Getaways 
Skye Getaways offers three well-equipped properties. MacLeod's View Apartment is on the ground floor and sleeps up to 4 people. Skye Loft Apartment is on the first floor sleeping up to 2 people and The Cabin is for up to 2 people. Each offers a perfect base for a self-catering holiday on the beautiful Isle of Skye.  We believe that your holiday should be special, and our accommodation has been carefully created to give you a home from home set in an elevated position with an easy stroll of the village amenities.
For larger groups who want to enjoy time together while having a little more privacy, a combination of these options can be booked together when available. Our accommodation offers a comfortable and relaxing place to unwind after a day exploring.
Bookings can be made via the website www.skyegetaways.co.uk
what three words locator: ///homeward.flank.spark
Blas
Two indivdually designed rooms, tucked away in a secluded corner in the centre of Dunvegan, with  their own private access
what three words locator: ///apply.deflect.idealist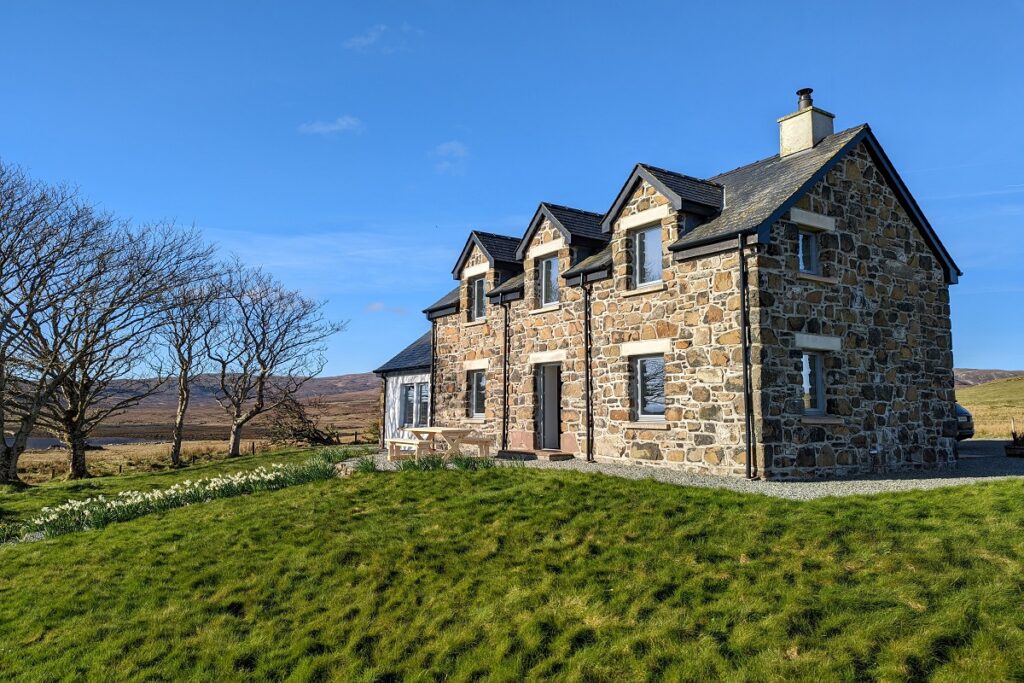 The Beach House
The Beach House is a relaxingly remote holiday cottage situated right on the edge of Loch Dunvegan.  The Beach House is a spacious detached self-catering holiday home for six guests that is set in a stunning and secluded location with a private, fenced-off garden and is dog friendly.
Spectacularly located on the shores of Loch Dunvegan and only 3 miles from Dunvegan village for local amenities. The Beach House was erected on the footprint of the  original croft house. Incorporating reclaimed stone from the original cottage this delightful property has everything for a wonderful, spectacular and peaceful holiday…it even has a small seal colony on the beach at
the end of the garden, dolphins are regularly seen in the Loch and much wildlife is close by.
It is an ideal base for walking, hiking, boat trips, cycling, kayaking, and fishing. It is a lovely warm house with all modern amenities and good wi-fi and mobile phone signal. Easy ramp access and ground-level bedroom and shower room.
www.thebeachhousedunvegan.co.uk
what three word locator: ///depths.protest.totals